I am proud to announce that after a nearly 6 year sabbatical to complete 2 special needs adoptions that I am opening the studio back up for a very limited number of bookings to include hosting photography shoot-outs in partnership with the amazing LuluBee's Closet children's couture rental company. We have shifted our focus from family photography studio to a specific genre of stylized, fine art portraiture to include couture wardrobe.
As we update the website to reflect this new style of portraiture we encourage you to follow us on Instagram for our latest work and to sign up for our newsletter to be kept up to date on shoot-out dates, locations and the opportunity to book private portrait sessions for your family.
We are now booking for the following locations: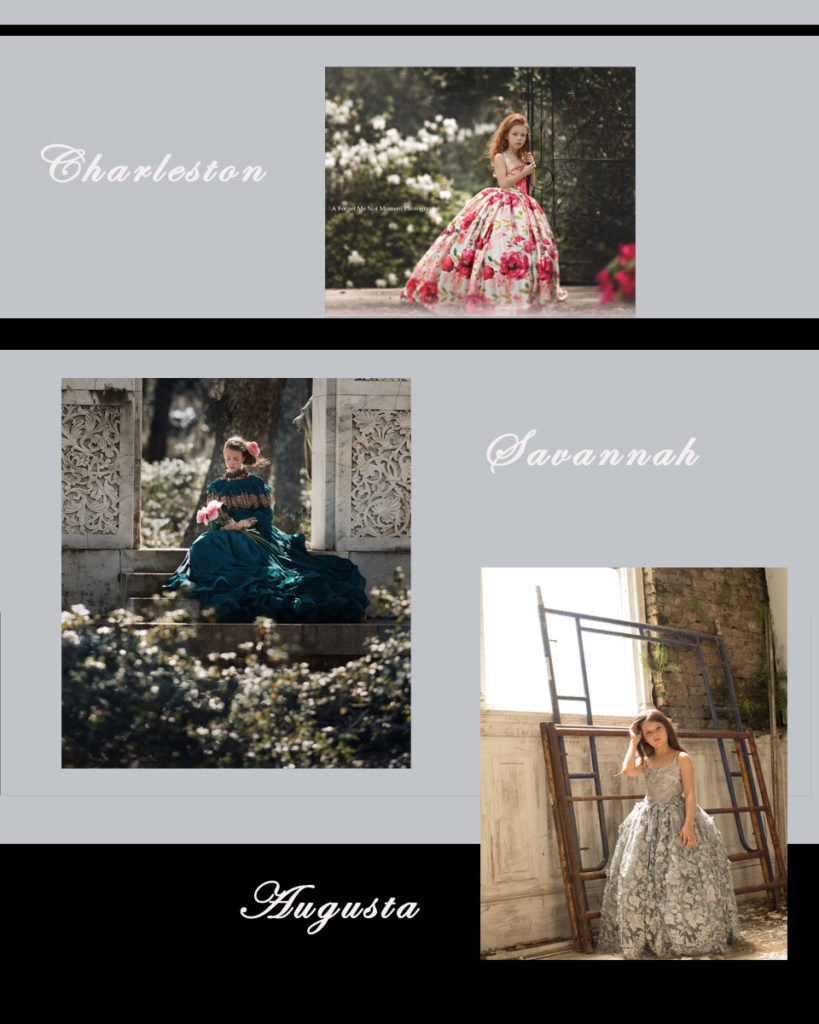 When booking with A Forget Me Not Moment Photography, we will go through a simple 3 step process.
1. Consultation – This is time we spend with you getting to know your family. We'll talk about your goals for your session and we'll work together in planning an experience that fits those goals and your family's unique personality and interests.  What does your family love to do together? Who is your child's favorite storybook character? What style is your home decor? By answering questions like these our studio can plan a completely custom session for you unlike any other session, producing images that are exactly what you're looking for.  We also assist in location ideas, wardrobe planning, prop research, and other things that go into putting together a wonderful experience for you.
2. Photography Session – We will laugh, play, and enjoy ourselves to the fullest! We are always hearing parents say how the kids were begging to come back and play some more or how much fun they had getting photos made here. We capture real life love, laughter, and silliness!! Sessions typically last around an hour or so depending on your personal goals. We always allow time for snacks, hugs, and moments of rest. We understand all kids are unique and never push the clock. We want the experience to be wonderful and magical for everyone involved.
3. Proofing  and Product Design– Following our session together, we will walk you through choosing the right products for your space.  You'll be presented with a gallery of 20-30 final images, each mildly digitally enhanced. At that time you'll be given the opportunity to purchase images and heirloom products as well as to upgrade your images to include more specific fine-art editing.
If this sounds like an experience you'd like to enjoy, please contact the Our initial studio experience investments start at $199 which include your consultation, styling and photography session.  Both the standard and fine art product collections begin at $425 and include wall art or digital files.